A mobile experience that can make
Underline brand's service quality is one of the most important purposes of this story. Volkswagenim app has a strong structure with it's web service connection, so that users can control their past activations. This gives them a transparent and wonderful digital experience. Furthermore, get in touch with the users with personalized push notifications and share them important notes.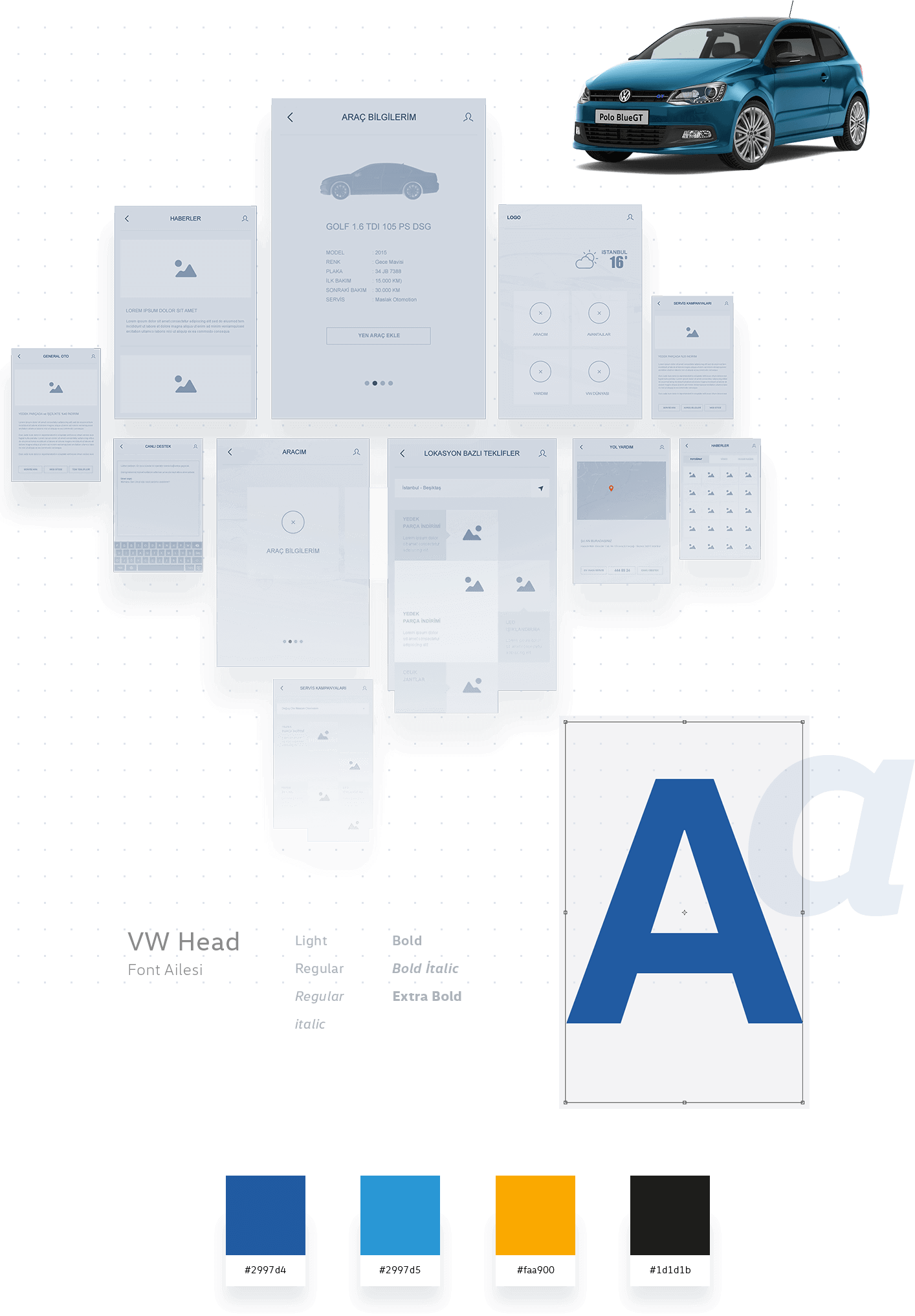 How can we be with our users,
Volkswagen has a big audience in Turkey. Of course not only enough to admire, they are fans of Volkswagen. With this kind of big target group, How can Volkswagen benefit with it's lovers, every time they need. Answer is easy: By being in their pocket with a talented mobile app.
We've overcome this challenge with two main ideas. One, be simple as possible. Two, have unique contents and benefits that can make user's lives easier.
With the mobile app Volkswagenim, VW owners can see their car maintenance time, get an appoinment, learn the situation of their car if it's at the tehcnical service and be informed by the exclusive advantages. Thus, we have created a platform where the user can access all the operations. Beside that, not just VW owners, every brand enthusiast gets the chance to attend for many competitions, win surprise gifts and exclusive invitations. Along with these, the link between the brand and the user became stronger.

Volkswagenim keyholder implementation
Internet of Things is a thing and any brand simply can't avoid it. Volkswagen is always adopting early this kind of innovations. When a key ring with Beacon technology is incorporated into the Volkswagenim world, the utility of our application has moved to a second dimension. Now, you can connect your Volkswagenim Keyholder to your phone with bluetooth and find your phone or keyholder when they're not seen around. You can even take selfies with your keyholder.